Tracon 7 for International Guests
Tracon 7 is a convention for role-playing game and anime/manga enthusiasts. The seventh annual event will be held from Saturday 8th September to Sunday 9th September 2012 at the Tampere Hall in Tampere, Finland. The expected attendance is over 4,000 people.
Tracon caters to two different but partially overlapping groups of hobbyists:
Role-playing games (including table-top, live action and online RPGs); board, card and strategy games; medieval times and history re-enactment
Anime and manga, cosplay, J-Rock, J-Pop and the language and culture of Japan
The theme for Tracon 7 is Escape from the Apocalypse which will be reflected in various programs and events.
Guests of Honor
The Guests of Honor for this year's Tracon are
Mr. Sandy PETERSEN, game designer (USA)
Doom, Quake, Age of Empires, Call of Cthulhu, RuneQuest etc.
Mr. Yasuhiro NAKURA, animation director, character designer, animator (Japan)
Summer Wars, The Girl Who Leapt Through Time, Laputa: Castle in the Sky, Ghost in the Shell 2: Innocence, Legend of the Galactic Heroes, Muumin Tanoshii Ikka etc.
Details about the program of the Guests of Honor, incl. presentations, interviews and signature sessions, will be published at a later date.
World Cosplay Summit 2013 Preliminaries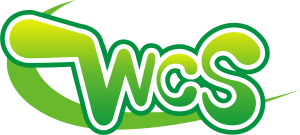 The World Cosplay Summit 2012 Preliminaries for Finland will be held at Tracon 7. This competition will see the best cosplayers of Finland competing for the opportunity to represent our country in World Cosplay Summit. World Cosplay Summit is the most prestigious cosplay competition in the world. Held annually in Nagoya, Japan, the competition gathers skilled cosplayers from all over the world to compete in performance and costume-making.
Program
Tracon offers an interesting program that includes, among other things,
presentations, speeches and panel discussions
competitions and tournaments
concerts and shows
workshops and community meetings
The program schedule will be published well before the event.
There are also various interactive activities for the participant to take part in, such as rhythm and video games and table-top and live action role-playing games.  Tracon gives you the perfect opportunity to spend your weekend enjoying the company of friends and like-minded new acquaintances, listening to interesting lectures on roleplaying and anime or taking part in a multitude of competitions.
The event runs overnight. Most of the program is in Finnish. English-speaking program is marked as such in the schedule.
International Sponsors
We welcome international sponsors in our bazaar and advertising. More information about sponsor options »
Please note that we do not tolerate sales of counterfeit goods in the bazaar.
Tickets
The admission fee is 15 EUR for the whole weekend or 10 EUR for one day when booked in advance, and 20 EUR for the whole weekend and 15 EUR for one day when bought at the gate. For international ticket sales, please contact us at the e-mail address below.
Contact us!
Should you have questions, suggestions or something else you'd like to discuss with the event organizers, don't hesitate to contact us! We can be reached by email at comms12 ät tracon.fi and by phone at +358 50 345 542 (Santtu Pajukanta, Head of Comms).